What is "upcycling"? It's when you use discarded materials to create something new. Something useful, beautiful and with much more value than it originally had. For example, instead of throwing out or recycling cardboard boxes, your can upcycle them to create these great items.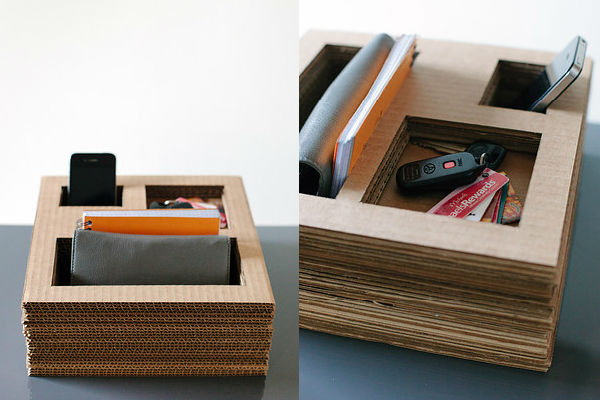 Desktop organizer – If you are normally dealing with a lot of clutter in your desk and don't know what to do about it, then this project is for you if you have a lot of leftover cardboard from the move, use them to cut around 20 square sheets (or any shape, as long as they are identical). Leave one to serve as a base and then cut slots in different sizes on the rest, to hold your items. The idea is to have around 5-10 sheets with the same slots (depending on the depth you need) and then simply stack them all and clue them together. You can later paint the whole ensemble or add details to make it match the rest of your desk. Now you have a single place to keep your little notepads, your keys, spare change and your cellphone.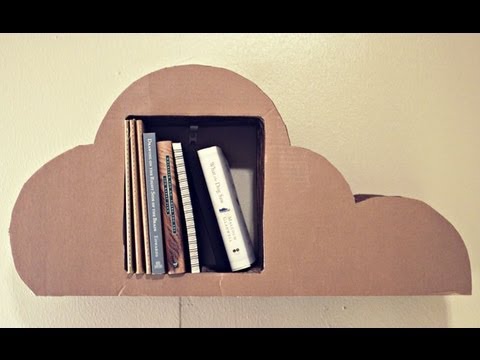 Bookcase – This process is similar to the one used for the desktop organizer. You simply pick a shape that works for what you have in mind and cut several sheets of cardboard with that same shape. Carve out some slots of the desired size and make sure your books and notepads will fit. Now hang it on the wall and enjoy your new stylish and environmentally friendly bookcase.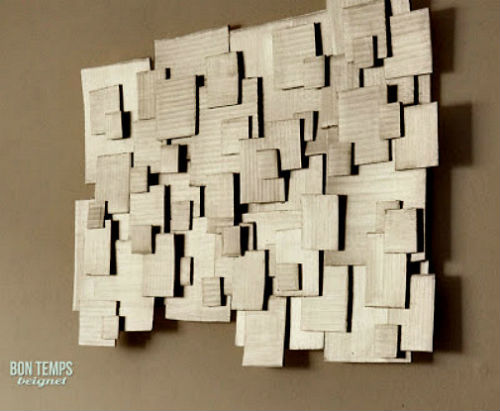 Modern wall art – This is a fun project that anyone can manage, no matter their artistic ability. Get all your cardboard scarps and cut them into small squares and rectangles of different sizes. Now place them together in a geometric composition. Don't be afraid to make them overlap to get an interesting sense of depth. Once you are satisfied with the look of your piece, carefully glue them all together and finish with a coat or two of metallic paint. Glue the whole set to a support to be able to hang it from the wall and decorate your favorite room with it.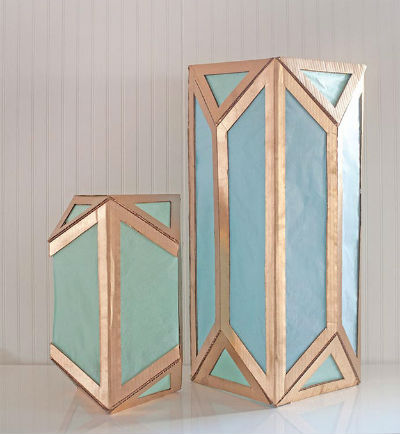 Geometric lamp – Cut out a cardboard frame for these lanterns, glue it together and coat it with your favorite color of spray paint. Then, use a colored tissue paper to cover the panels of the lamp, gluing it on the inside of the frame. Use cardboard for the top panel of the lamp, painted in the same color as the rest of the frame. Cut out a small slot to hang a string of twine. Tape the twine to the back of a battery-operated LED light and hang it on the inside of your lamp. Now you can enjoy a beautiful light fixture that people won't believe you made yourself.