Camping is the perfect green vacation. It will make you feel in contact with nature, enjoying the wonderful world we live in. Besides, it has a low impact on the environment (just remember to "leave no trace") and it saves you money. It doesn't matter if you are a seasoned camper or if you are thinking of experiencing the great outdoors for the first time, these are some genius hacks to make your next camping trip easier.
Keep mosquitoes away naturally – Mosquitoes can ruin anyone's night. They are annoying and relentless, but repellent sprays are harmful for the environment and loaded with awful chemicals. To truly keep the little pests away from your campsite, throw some sage into the fire, you will be surprised with the results.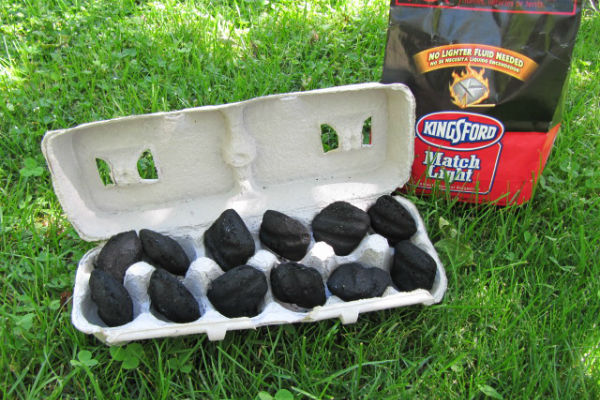 Turn egg cartons into fire starters – Instead of throwing away your paper egg cartons, save them for your next camping trip. Fill an egg carton with light charcoal and close it. Whenever you want to get your campfire going, just lit it up. You will get a blazing fire in no time that will keep you warm and help you cook food without wasting gas or fuel like a stove. Just make sure to follow your campsite's regulations when it comes to campfires.
Cook with natural herbs – If you are going to use your campfire to cook meats and veggies, avoid bottled marinades that are full of preservatives, take up space in your bag and contribute to the garbage problem. Instead, throw rosemary or other aromatic herbs right into the fire while you are cooking. You will get a nice smokey flavor in the most natural way, and your meals will taste amazing.
Filter water with nothing but cloth – Clean water is absolutely necessary, I don't need to tell you that. It is recommended that you take plenty of water with you, but if you find yourself without bottled water and no other means to purify dirty water, this method can help you out. Put the dirty water into a container and stick the end of a piece of cloth in it. Put the other end of the cloth in the other container and wait for a bit. The water will filter itself through the cloth and you'll end up with a container of clean water and another of dry sediment.
Bring a Frisbee – Never underestimate the power of the Frisbee. They are extremely fun, so you can enjoy your time outdoors by doing some exercise with your family and friends, sure, but they have some hidden uses as well. In a pinch, your Frisbee can be a cutting board, a plate, a water container and even a shovel. No camping bag is complete without a Frisbee.