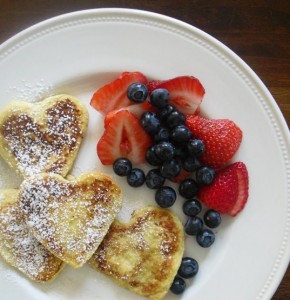 Everyone knows that to get to a man's heart is through his stomach. Tell that to Lisa who just went straight to the heart and is now single in a mental ward. Gosh! Some people take everything really literal. Enough about that, especially when Valentine's Day is almost here. What better way to show your love then by baking something sweet and tasty to share with your significant other. No baby, you are not baking yourself. The special part of the gift is that they are all eco-friendly. So they are eating something healthy and lovely.
Here are three delicious heart melting eco-recipes to gift on Valentine's Day.
1. Finger Licking Good Hors d'oeuvres – Get all of their favorite organic snacks (fruits, chips, nuts).  Set them aside. Now get the blender out. Blend all of the following ingredients together.
One heaping tablespoon of organic Fair Trade cacao powder
Flesh of one young coconut
Organic agave nectar
Fresh coconut water
½ cup raw cashews
One capful of organic, Fair Trade Vanilla extract
Couple pinches of sea salt
Pour it into a serving bowl and let the dipping begin. Plus chocolate is an aphrodisiac. You are welcome.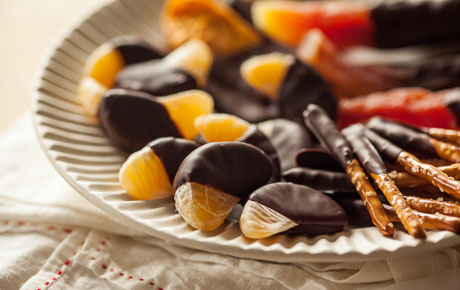 2. Aphrodisiac Salad – This one is simple and flavorful. It has six ingredients that are aphrodisiacs. All you need is:
One bag of organic baby arugula
One large red bell pepper (diced)
Two medium or one large avocado (cubed)
Half a cup of toasted pine nuts
Put those all into a bowl. The dressing is so delicious. All you need to do is mix: extra virgin olive oil, honey, and one organic lemon, 1 clove of garlic, sea salt, and fresh ground pepper. Pour it over the salad and eat. It is so damn good that even a carnivore would fight for it.
3. Bread Cuddle Heart Breakfast – You need organic bread, organic butter, organic egg, and organic cookie cutter (just kidding). The cookie cutter needs to be in the shape of a heart. Cut out the heart shape from the center of each bread slice. Butter both side. Butter the baking sheet. Put the bread slices evenly on the baking sheet. Crack the eggs in the heart shape. Put in the oven to bake for 12-15 minutes at 350F. They are so cute. Sprinkle with some salt and pepper. Serve with organic fruit on the side.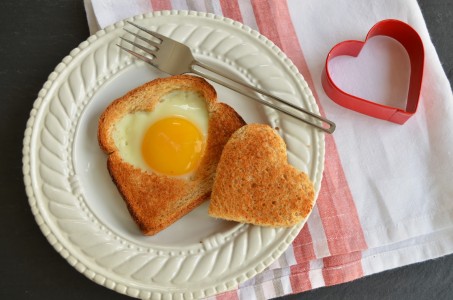 Now you have three wonderful eco-friendly Valentine's Day recipes they will surely love.
Feed your love something sweet on Valentine's Day. They will surely be saying yum and will come back for more. Now if you cannot bake, then you are sift out of luck. Seriously though, all you need to do is go to Godiva and buy some chocolate covered strawberries and some wine from ABC Liquor. It is that simple. Plus throw the box away and say you made them yourself. They will never know. Love can have its white lies sometimes. I guarantee that your significant other will adore all three recipes as much as he adores you. Just don't go asking Lisa, and Kelly for advice.