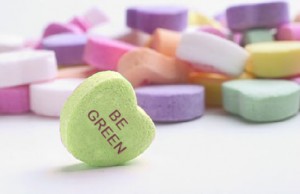 Valentine's Day is right around the corner so get ready for the chocolate, heart shaped gifts, and last minute gift buying. The last thing anyone would think of on Valentine's Day is eco-friendly gift ideas. Chocolate and flowers are everyone's first choice. Try to be creative and earth conscious this year. Love Earth because she lets the person you love live on her. So thank her too on Valentine's Day. The girl/guy you are on a date with will love you a bit more if you gift them something thoughtful.
Here are some gift ideas that are so lovely that even Mother Nature would fall in love with you.
You can plant a tree together. When the tree grows, you can come back and tie a ribbon around it with a small frame with your initials. Do not carve the tree. They hate tattoos. As the tree grows, so does your relationship.
Buy each other a star. Not a paper star but an actual star. You can name it too. Now you can be the star in each other's eyes. Look up at the night sky knowing that your love for another is universal now.
Recycle an old wine bottle and write a letter on recycled paper. Put it in the wine bottle. Seal it and put a nice ribbon around it for some simple décor. Message in a bottle can't just be Sting's idea.
Forget giving flowers. They will wither and die. Plus that is the last thing you want symbolizing your relationship. Instead make her origami flowers using recycled paper.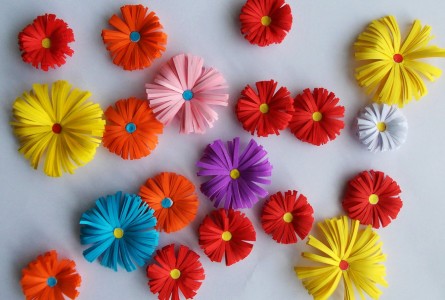 Make a sidewalk letter with chalk. Save paper. Chalk is natural. Just be careful it does not rain. You will chalk up with tears.
Go to farm and pick fresh produce to make a romantic dinner at home.
Gift something handmade like a tie with his favorite superhero on it. You can try your hand at quilting a blanket for both of you to cuddle in.
Sleeping under the night sky is so romantic. Get a hammock or a tent. If you have a hammock then cuddle up with your love and stare up at the night sky. If you have tents then cuddle in a sleeping bag (cold areas) or nice sheets (warmer areas) and enjoy one another. Just be warned that you are in your backyard, keep it PG.
Love is in the air. Take your significant other on a nature walk to enjoy the beauty it offers. Have a picnic with organic snacks, overlooking a scenic view.
If you are going the original route then remember to get organic chocolates and organic flowers.
Hopefully, your significant other will enjoy any of the gifts you give them. Try something new from the list above and make it an eco-friendly lovely day. Sharing is caring and so is giving me one of those heart sugar cookies. Oh that came out wrong…I meant to say, sugar cookies in the shape of a heart. So have a happy Valentine's Day to all of you reading this.