Now that you have the tree up, all the gifts wrapped, and the dinner menu for the festive night planned out; you look around and figure that you are forgetting something. You tap your forehead and say, "Duh!" You forgot to decorate the house with holiday flare. Now you may be thinking that you do not have the time to decorate the whole house. You may also be thinking about how you are going to decorate and keep it eco-friendly. Well, do not worry my dear friend. I am here to help you with that. It is going to be very simple, and most importantly fun; that is if you follow these tips.
Here are some eco-friendly furnishing ideas to give your home a nice earthy touch.
Make stencils using old newspapers. Clip 4 sheets together and while using a cutter, make your stencil. Now you can use it on name cards. Decorate the gift boxes with it. Add some deco art to the window. Or even use it to decorate cakes.
Use organic cotton flannel sheets on the sofa. It will keep it warm and get a x-mas pattern.
Try to use every decoration you have. There is no need to leave anything undecorated.
Use some plants to add natural air purifiers into the space.
Gather as many pinecones from outside. There can never be too many pinecones. Use them as a nice center piece. You can also glue string on them to make a quick ornament.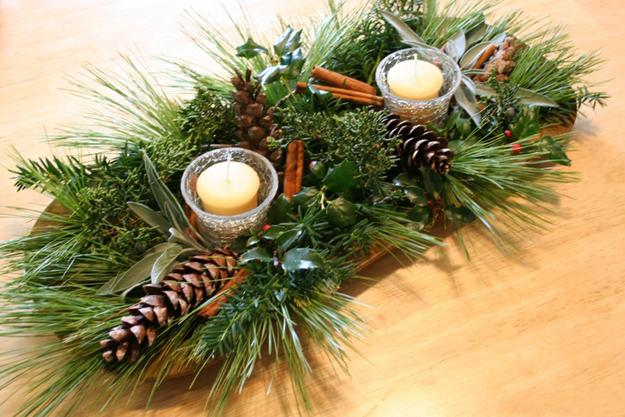 Reuse old holiday decorations. You can even have a neighborhood get together where you exchange ornaments and trimmings. It is so much fun. Plus you all save money and every x-mas deco night is different.
Reuse bottles and jars to fill them with candy canes and other sweet treats.
Ornaments are not just for trees. Hang some on doorknobs. Use some to hold curtains together.
Save energy and only light up your tree. Use led lights. You will be tempted to put lights up outside but remember that it is only for showing off. Plus you are going to spend a lot of green when you get the light bill if you do it.
Use candles. Be cautious of where you put them. Use white red, green, or a mix of all three colors to liven the home.
Make your own potpourri with holiday spices.
I do hope that with all of these eco-friendly furnishing tips you too can make you home as inviting as mine. The best thing is that you can go to sleep knowing that is all earth friendly. No harm is being done. Well, there will be if you forget to turn off the candles.
Do not forget to sprinkle some cinnamon over door ledges to give your guest an instant kick of the season.