With the holiday season approaching us so quickly, it is time to get all of your loved ones mark off the x-mas list. Have you ever had an eco-friendly holiday? If you have, then thank you for helping prolong Earth's life. If you have not, then you need to get on board. Start off small this year in purchasing eco-friendly gifts for the kids. Also remember to wrap the gifts with old newspapers. Recycling is the best gift you can give to Mother Nature. Anyway, this article is not about her; it is about gifts the kids can enjoy.
Here are a few eco-friendly gifts.
Yogen Charger: Forget about pulling the string on the back of a talking toy. Now you can pull a cord to charge your mp3, or phone. Great for the constant cellphone text addict. It is worth $50 bucks.
Upcycled BOOMBOX MP3 Player: Retro in its design and it does not need batteries to make some bombastic sound. It is 18.99. It is made from discarded boxes/wrappers in the likes of Skittles, and Capri Sun.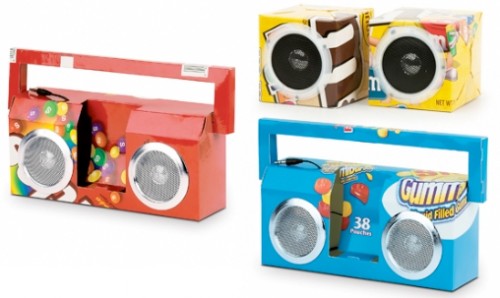 EcoZoo Cotton Kids Backpacks: Make going back to school after the holidays so much fun with these lovely backpack. Great for sleepovers too. I want the panda one for myself. They are $36 dollars at EcoGear.com.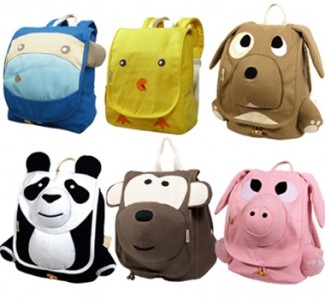 Finders Re-Gifter: Go in your attic or basement and look for old telescopes, microscopes, cameras, etc. Gifting something of yours from when you were young can make a great vintage gift. Plus it is eco-friendly.
Crazy Crayons Eco Stars: These are only $6.95 and you get 20 of them. They will make a great gift or you can split it up and use them as stocking stuffers.
Terracycle Drinkpouch Pencil Case: This pencil case will be a kool stocking stuffer gift. It is made from recycled Kool-Aid pouches. It is worth $6.95.
Mix & Match Lunch Box System: Lunch is so much fun now with these bento lunch boxes. They range from $12.95 – $23.99. Plus when you wrap them up, do not forget to fill the compartment with holiday treats. Get them at LaptopLunches.com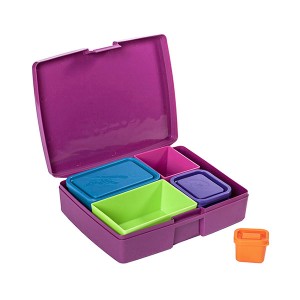 Dress Up Animals: Who knew you could dress up wooden toys. These lovely wooden animals are $25.00 dollars. You get two outfit options. They are so much fun and are made of recycled wood. Great for the future veterinarian in the house. Get them at PlanToys.com.
Memoir Blanket: Use some of the old clothes they no longer wear and make them a quilt. If you cannot sew then ask a family member or friend if they can sew it for you.
Mix Match, the Sock Monkey: Hate having only one sock and cannot find the other one? Make a sock monkey.
These are amazing gifts for any kid. They might not be expecting any of them but what kid does not like a gift. Yes it might not be the newest Transformer or Matchbox car, but at least these toys are helping the earth and helping them become more self-conscious of their surroundings.
A merry eco-friendly holiday to you.