We all dream with a big, spacious kitchen, like the ones in TV cooking shows. And even maybe one of those gigantic mansions we often see on MTV. Unfortunately for most of us, reality does not come with huge stainless steel counters and infinite room to put bowls away. If you want your tiny kitchen to feel bigger and maximize your space, here are some hacks that will make your kitchen go form "cramped" to "cozy".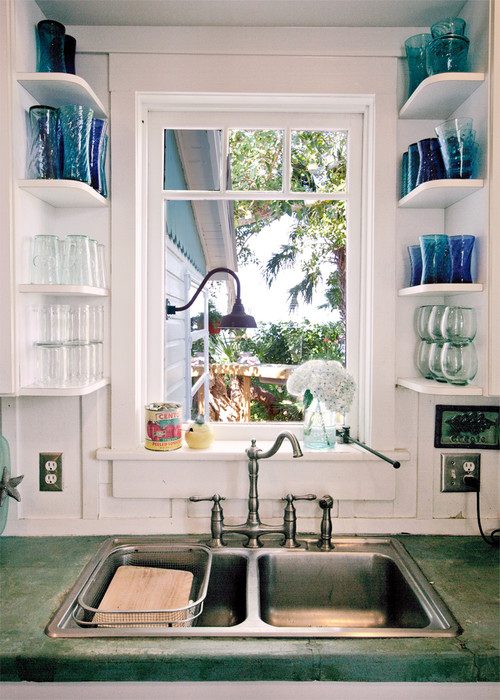 1. Think Vertically: use your wall space
Just because there's no more room for cabinets, it doesn't mean you should let those precious free inches go to waste. Put up shelves all the way to the ceiling and store cups, classes and mugs there instead of a cabinets.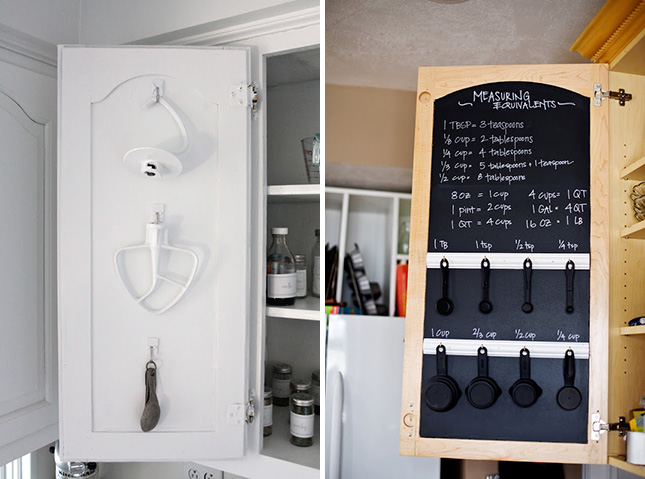 2. Use the inside of your cabinet doors
Maximize the space inside of your cabinets and hang your measuring cups, spices or pot lids there. As a bonus, it really is more practical to have certain items ready and organized as soon as you open the cabinet door.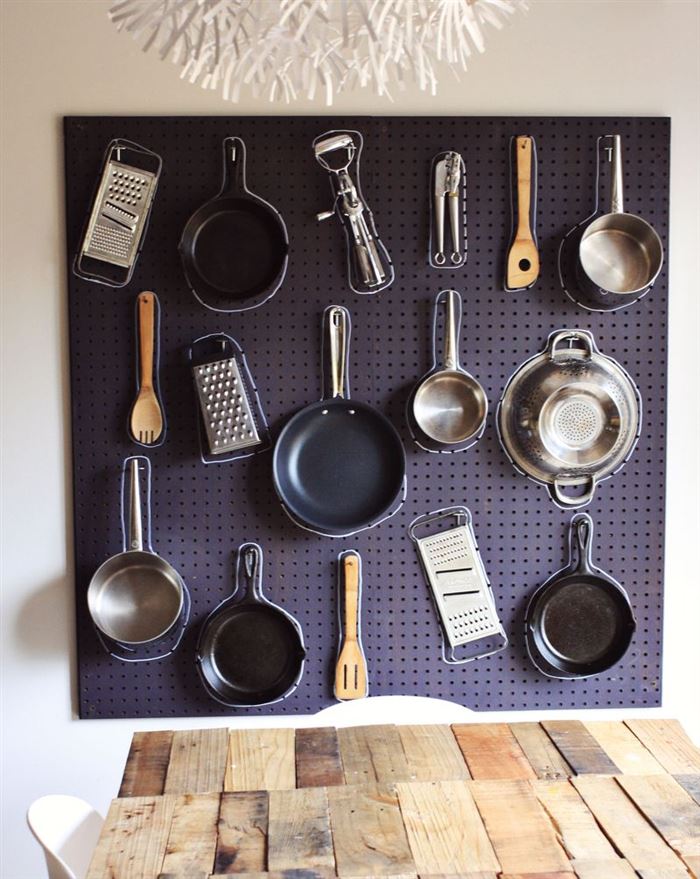 3. Bring a pegboard to your kitchen
 Pegboards are not only for the garage anymore. After all, pots and pans are nothing more than the tools you use in the kitchen, right? Hang your pots, pans and other kitchenware in a pegboard, it will look good and keep your items organized.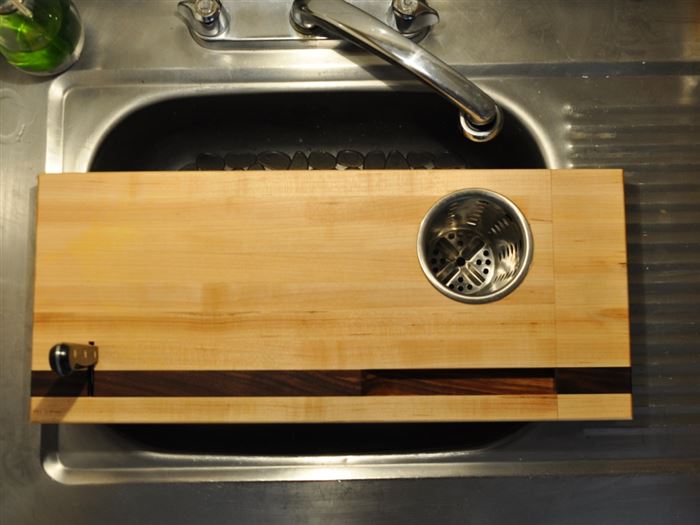 4. Change to an over-the-sink cutting board
 Saving space is not only important when storing things. There's nothing more annoying than not having enough room to comfortably prep your meal. Use an over-the-sink cutting board and save your counter space for other things.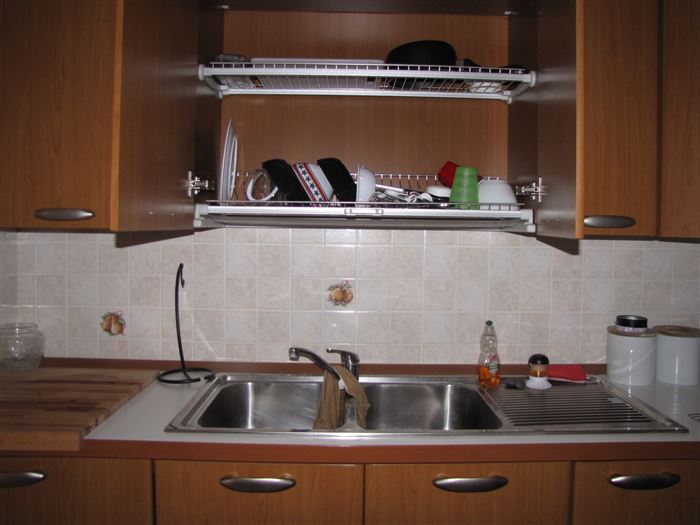 5. Hide a dish rack over your sink
 Instead of wasting precious counter real state, install a dish rack over your sink. You'll save space, and your drying dishes will be neatly tucked away from your sight.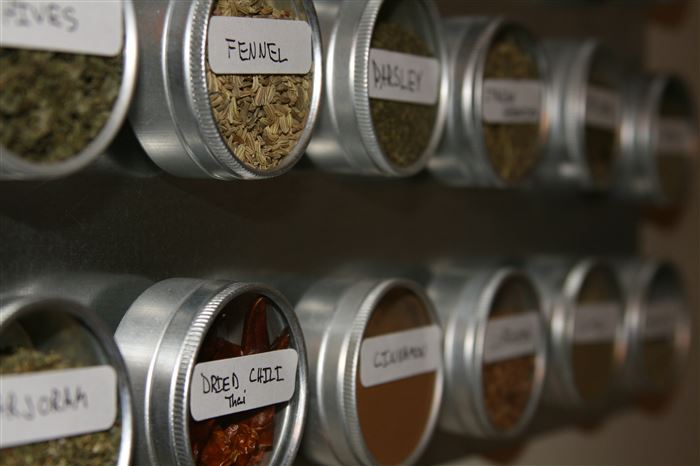 6. Magnetize your spices
 You know what never gets used? Your refrigerator door. Buy small containers with magnets in them and display your spices, have them always on hand and save space, all in the same move.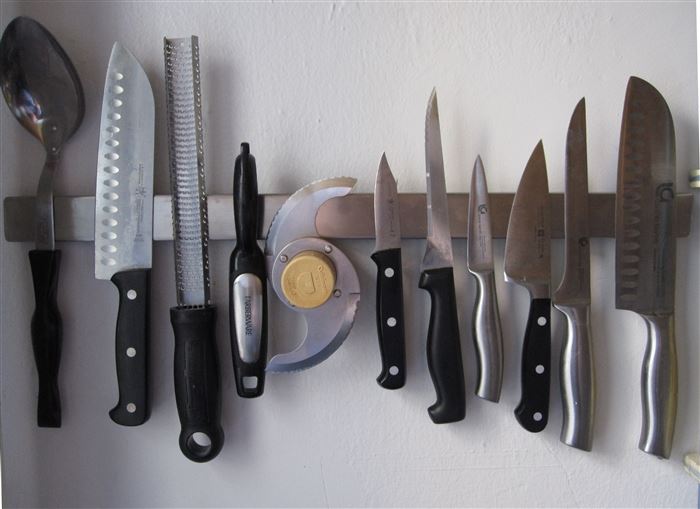 7. Bye bye knife block
 Use a magnetic strip to store knives and free up counter space. Have your knives always on hand and reduce damage to the blade.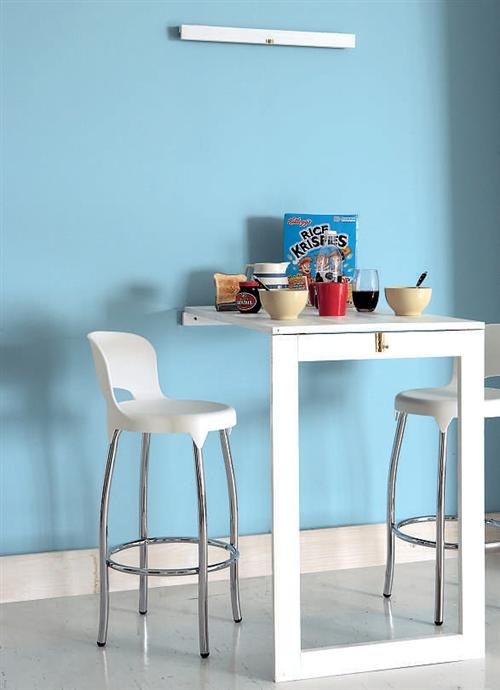 8. Get a nice fold-up kitchen table
 If you don't have a big family, a small kitchen table that folds up on the wall will save you a lot of space and make your kitchen feel bigger. You can find small, cute tables, that are practical and stylish.