When I'm at home, my bathroom is my sanctuary. I go there to clean and groom myself, to relax, to think and maybe play a little Angry Birds on my phone, (don't judge.) The important thing is, you probably start and end your day in your bathroom, so it makes sense to try to make it as cozy and pretty as possible.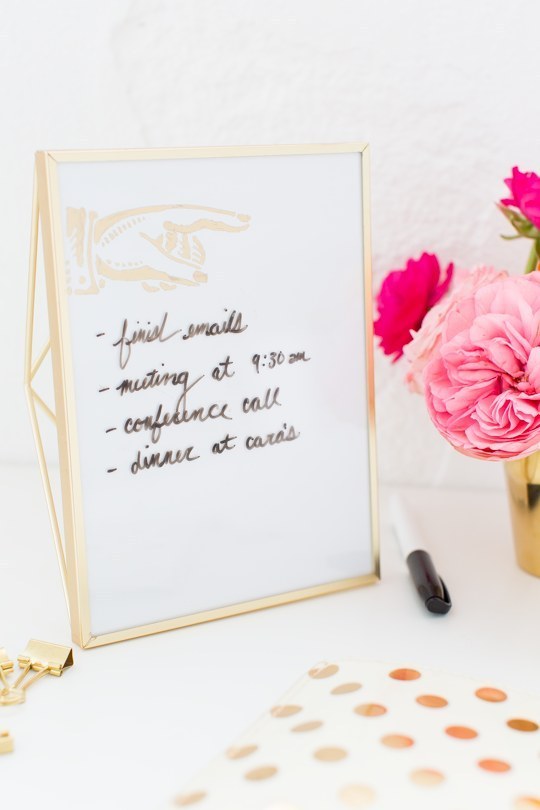 1. Read your To-Do list while brushing your teeth
Or while doing your make up and hair. Organize your day and go over your tasks just as you are waking up with a little dry-erase board for your bathroom counter. If you are confused about where to buy a tiny dry-erase board, you can make one with a photograph frame, a white sheet of paper and, of course, a dry-erase marker.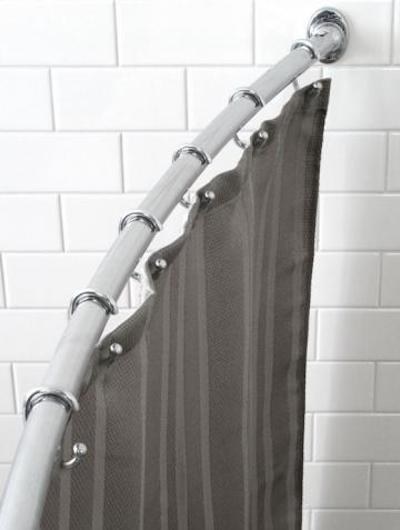 2. Make your shower feel bigger with a curved curtain bar
Showers are the actual best thing, it's the one moment of your day when you can relax and let your thoughts wander while the hot water soothes your muscles. And they would be infinitely more relaxing if they were not as tiny and cramped as they usually are. The good news is that you don't have to rear your bathroom down to enjoy a roomier shower. All you need is a curved curtain bar, that you can get for less than $20.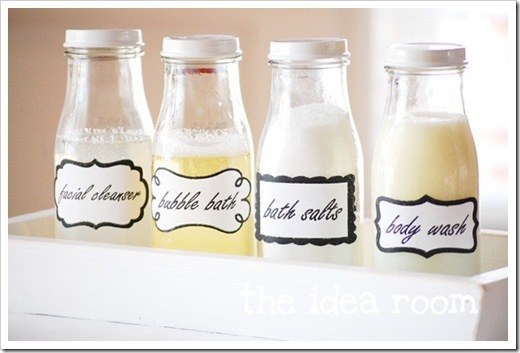 3. Ditch your big plastic bottles
If you are anything like me, your bathtub or shower is basically a graveyard for half-empty plastic bottles for shampoo, conditioning, lotion, bubble bath, body wash and more assorted goo. But this not only takes up a lot of space, it looks ugly and cramped too. To solve this, take your Starbucks frappuchino glass bottles, clean them out well and reuse them to store "portion sizes" of your bathroom products. You can keep your big bottles out of sight under the sink and your bathtub or shower will look cute and cleaner, which will put you in a great mood.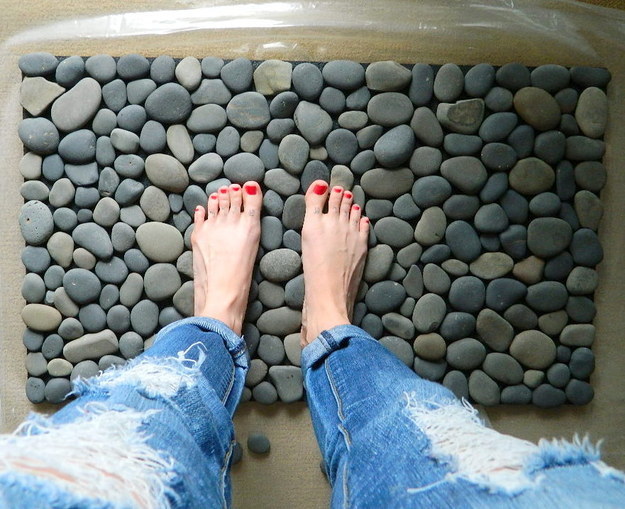 4. Bring a tiny spa inside your bathroom
This is one of those things that look super expensive and actually cost nothing. For a spa-like experience, reinvent your bathroom mat with ocean stones. All you need is a common rubber mat (with holes in it, to drain water), water-resistant glue and a lot of soft, round (and relatively flat) stones, like the ones you find on the beach. Glue them to your mat and feel the relaxing sensation of walking barefoot on the beach every time you get in or out of the shower.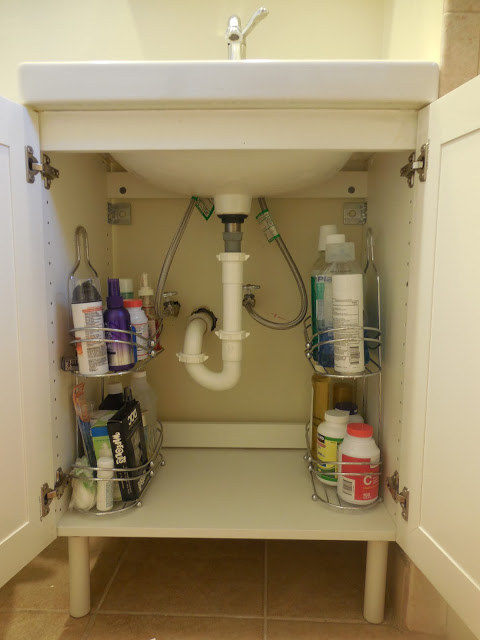 5. Move your shower caddies under the sink
The shower is not the only place in your bathroom that needs organizing. And the cabinets under the sink are usually pure chaos. Get a couple of shower caddies and secure them to the walls, and you will always be able to find that one bottle you need.