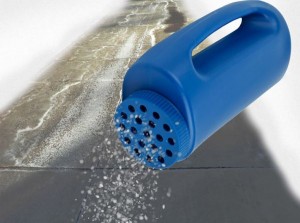 The best and worst part of the winter season is the cold. You know what else is the best and worst part of the winter season? THE SNOW! De-icing your walkway, driveway, or sidewalk is no fun at all. There really is no easy way in doing the de-icing. That is unless; if you live in an apartment complex and maintenance does it for you. If you are like me then you have to do all the hard work yourself. The best way to get rid of all the snow is the eco-friendly way. Plus it is safer for the environment and you.
Here are safety eco-tips for an icy situation like an accidental slip and fall because your son forgot to de-ice the driveway after school.
DO NOT USE SALT! All you are doing is damaging the soil after all the snow melts. Plus the water supply can be ruined once all the snow melts and heads into the storm drains towards the rivers and streams.
Use sand instead of salt because it will not harm vegetation life. Plus the sand will help melt the ice faster when the sun hits it.
There are eco-products like, EcoTraction, which do the trick. It is made from volcanic minerals and it is a better way to get rid of an icy situation. It will even turn into dust.
Use a shovel. Constant shoveling of now is better for the environment and your body too. You get a workout and you have less of a chance from falling down and breaking a bone.
Other salt options: Potassium Chloride, Magnesium Chloride, and Calcium Chloride.
Purchase YakTrax. What is that? They are a safety product designed to make walking on snow/ice safer. You strap it on to your shoe and walk with confidence.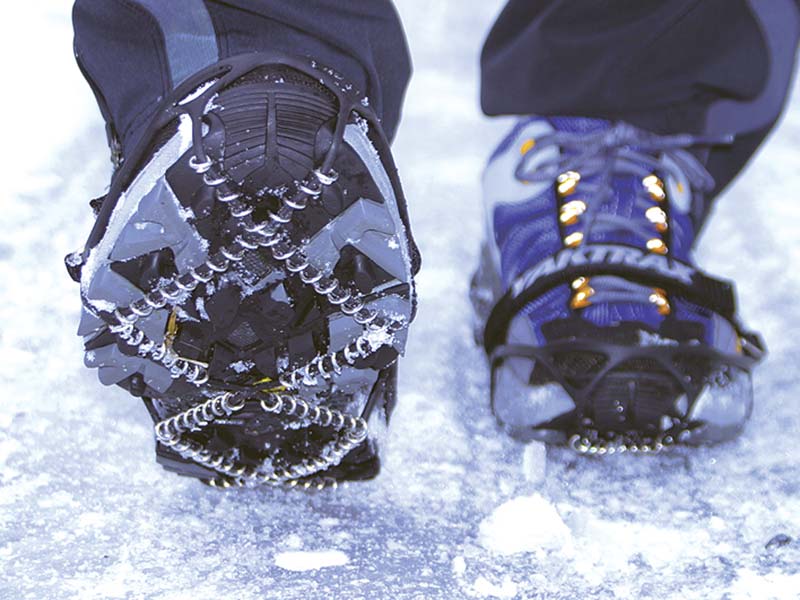 Keep a broom by the doorway. Sweep away the snow as it is falling down at least every two hours. Do not let it accumulate.
Birdseed is also another great alternative to salt.
Make sure the de-icer you use is safe for everyone including your pets. The last thing you want is your dog to lick their paws and get sick.
Stay ahead of the weather forecast. Prepare before it is too late.
Chip away the ice with muscle. Do not use hot water. It will just make the driveway, pathway, or sidewalk slippery and in some cases, deadly.
Alfalfa Meal is a great product to use for traction on the driveway. It is 100% natural and it melts the snow.
The best safety tip is of course, stay inside. I'm just kidding. Just be aware of your surroundings and protect them the same way you protect yourself. Remember, nature cannot go out a use their credit card to purchase these things.
Follow these simple eco-tips to keep from slipping and sliding all over the place. Snow can be fun to play in but when it comes to driving or walking in the snow a quick slip can be costly. Keep safe this winter season the eco-friendly way.