We all want to look our best, but navigating the huge selections of beauty products out there can be a minefield. There are a lot of products out there that are not sourced ethically or are animal-tested or their factories pollute nearby water bodies. Luckily, there are a few great products out there that let you care for the environment without sacrificing your beauty routine.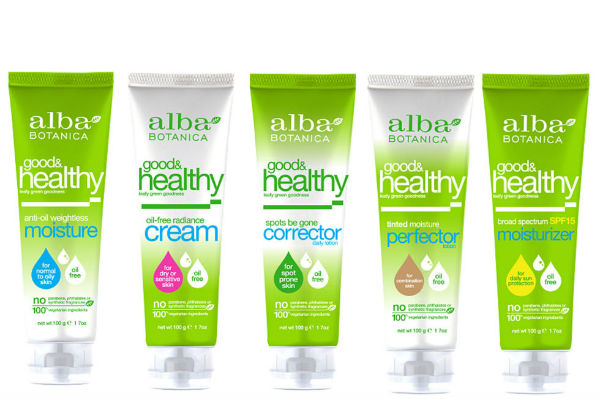 Alba Botanica
If you are on the market for a moisturizer that will leave your skin hydrated and soft with minimal environmental impact, Alba Botanica might have what you are looking for. Their Good & Healthy line includes a lot of different formulas so you are sure to find the perfect fit for your skin. The best part? All of their products are 100% vegetarian and cruelty free, and include all the nutrients your skin needs to be healthy.
Burt's Bees
Every beauty routine should start with a good cleanser and Burt's Bees daily formula is a great alternative. It is made from natural, organic ingredients, like sugar cane that provides a gentle exfoliation. It also includes daisy extract, that will brighten your skin and even out your skin tone while removing oils, dirt and make up.
Sparkle Toothy Tabs
An alternative to toothpaste made with all natural ingredients, these tooth cleansing tabs by Lush are an ecologist's dream. They are completely vegan, cruelty free, made from organic and natural ingredients and come in a recycled box! The tabs work just as well as toothpaste, you just chew them up and start brushing. They are perfect for camping trips, overnight bags, carry-on luggage, etc.
Lavanilla
The Healthy Mini Deodorant by Lavanilla will keep you free of nasty odor in a completely natural way. It's free of parabens, aluminum and other harsh chemicals that have been proven to be harmful for the environment and yourself. Instead, they take advantage of the unique properties of Tea Tree Oil to kill your smelly bacteria and they include natural fragrances like vanilla, grapefruit or lavender.
Physician's Formula
We all want long, lush, environmentally conscious eyelashes. Organic Wear mascara is completely natural, organic and completely recyclable. It is also gluten-free, which means everybody can use it, despite gluten allergies. The best part is that its curved brush and unique formula will give you long, healthy and strong lashes.
Tarte
Get bright, colorful lips with Tarte Power Plumper. This unique line of lip crayons is 100% vegan and was not tested on animals. They stay on for a long time, they come in a wide range of vibrant colors and they have a delicious minty scent.