With so many "green" laundry detergents out on the market, how do you know which is the best for the environment and which is the one that is the best for your family? The Environmental Protection Agency (EPA) has created a system that allows consumers to find out which laundry detergents live up to their claims. The EPA asks the manufacturers to submit a list of all the active ingredients and if they are using the safest chemicals they will earn the seal of approval (the Design for the Environment Seal to be more specific.)
Even when you know which chemicals are harmful, the manufacturers don't have to list them. That's where the Design for the Environment logo becomes extremely helpful. You know that you're buying the best eco-friendly product. However when you are picking out laundry detergent and the product does not have the seal, be sure to check the label for some of these worrisome ingredients/chemicals:
Phosphates– especially nonylphenol ethoxylates
Chlorine
Petroleum
According to consumersearch.com these are 3 of the best laundry detergents you can buy to help keep your family and yourself safe and help the environment out as well!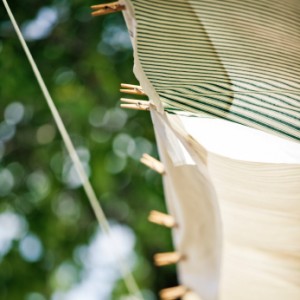 Seventh Generation Natural Powdered Detergent (*Est. 36 cents per load). Currently Seventh Generation is waiting for the Design for Environment Seal; however the consumer reviews are very positive.  You can order online at their website here.
Mrs. Meyer's Clean Day (*Est. 24 cents per load).  Mrs. Meyer's Clean day has attained the Design for the Environment Seal and also has a strong fan base.  Consumers that have reviewed the product have mentioned that the variety of scents is not too overpowering and the detergent does what it claims. Go here for more information or to purchase the detergent.
Arm & Hammer Essentials Liquid Laundry Detergent (*Est. 37 cents per load). Good housekeeping has ranked this #1 among 9 detergents tested for effectiveness.  Currently this product is only sold as a liquid and does not have the Design for the Environment seal. Click here to read reviews and purchase this product.
Not ready to make the switch just yet? For consumers unwilling to make the switch to green laundry detergent just yet, try purchasing eco-friendly laundry products and avoid buying fragranced products. That may help eliminate some of the worst chemicals in your laundry detergent (from a health perspective).
Sources: consumersearch.com