If you really want to have an eco-friendly house, then recycling is the way to go. But there are more ways to do that than separating glass from plastic when taking the trash out. Another big part of recycling is finding new life for common objects. Like magazine holders. Despite having an incredibly specific name, they can be used for more than just holding magazines. Organize your house (and your life), save space and impress your friends with your craftiness, all with the help of the humble magazine holder.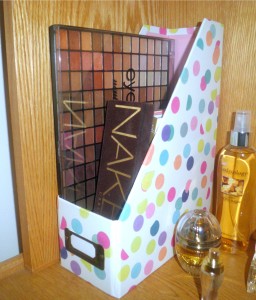 1. Organize your make-up
With the help of a cute, decorative magazine holder, instantly get rid of the chaos that seems to follow your make-up wherever it goes.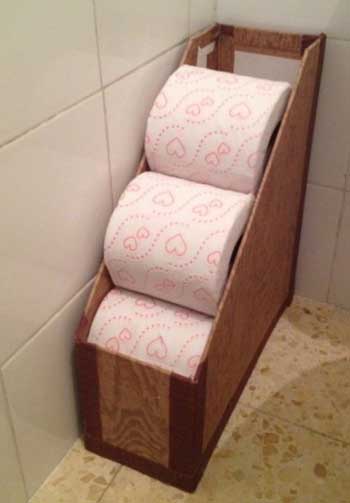 2. Organize your toilet paper
This is the last time you will find yourself in the toilet without toilet paper. Your rolls will be dry and always at reach so you can finally do your business in peace. Your guests will silently thank you too, since they will avoid the awkward "there's no toilet paper how do I ask the host" dance.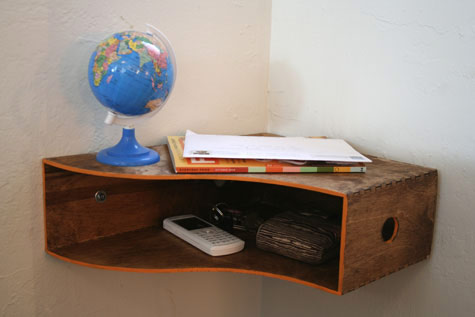 3. Organize your clutter
Find a nice wooden magazine holder and secure it to the wall in an unused corner. Now you have a place to store all the tiny objects that clutter your desks and tables but somehow manage to get lost every time you need them.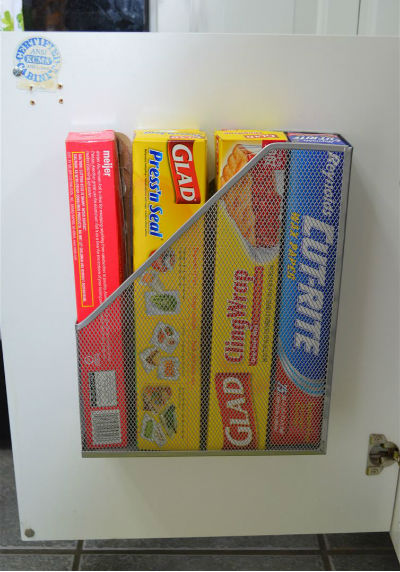 4. Organize your cling wrap
And your tin foil, wax paper, etc. Instead of letting those boxes occupy space in your drawers, store them in a magazine holder in the inside of a cabinet door. This will save you space and time.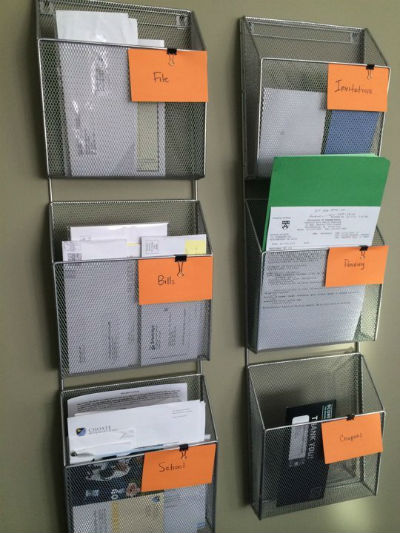 5. Organize your mail
Secure a magazine holder (or several) to your wall and file all your mail, bills, important and unimportant documents, and every other piece of paper that always ends up getting lost when you need it.
6. Organize your produce
Keep your onions, potatoes and other non-refrigerated produce from rolling away with a couple of well-placed magazine holders. You will keep your counters and cabinet clean, and you will always know when you need to buy more produce.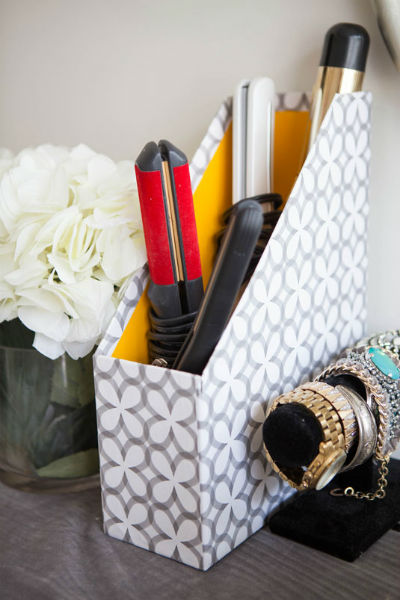 7. Organize your curling irons
Hair styling requires a whole lot of products and appliances (at least, if you are like me it does). Keep your hot irons safely stored, secured and organized with a decorative magazine holder. This will also prevent all the cords from tangling, which will prolong their lifespan and save you time in the mornings.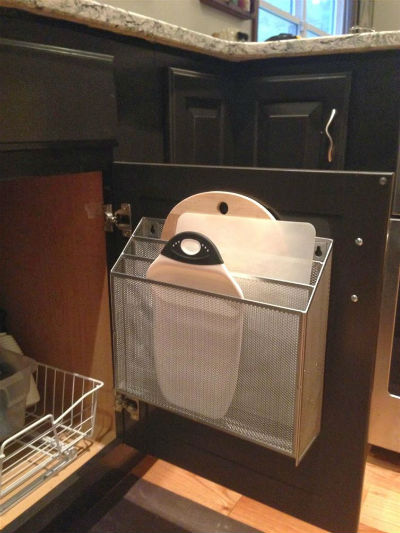 8. Organize your cutting boards
Secure a magazine holder to the inside of a kitchen cabinet and keep your cutting boards dry, organized and always at reach. This will help you save space in your kitchen, reduce all the clutter and make your cooking a lot easier.